Work With Us!
Being informed is the key to a smooth and successful home purchase. We want to arm you with the knowledge to make the best decisions and save you valuable time, money, and stress. A brief phone conversation with us may be life-changing. Whether you are looking to purchase a home for you and your family to live in, or if you're looking for an investment property, contact us.
Recent Blog Posts
Posted by Lee Anderson // March 20, 2019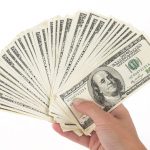 If you're a first-time home buyer, buying a home can be nerve-racking. Here are some mortgage down payment tips to help you navigate the process, save money, and avoid mistakes. 1. Start Saving for a Mortgage Down Payment Early It's common to put 20% down. Many lenders, however, now permit much less. There are also […]
more >>
Posted by Lee Anderson // March 13, 2019
Buying a home is a wonderful but stressful experience, especially if you have never done it before. One of the biggest stressors is dealing with the bank. Here are some good first time home buyer tips to consider when applying for your first mortgage. Determine How Much Home You Can Afford One of the most […]
more >>
Posted by Lee Anderson // March 6, 2019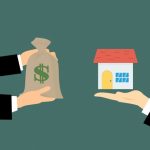 It can seem daunting to shell out tons of money for your down payment and closing costs, as well as getting a mortgage. You're in luck, however. There are plenty of first time home buyers programs and grants to make home ownership more accessible. Here are six of them that can help you achieve your […]
more >>
Testimonials
Dawn has a lot of passion for the people that she can help find the right solution for their needs. Dawn is a person of high motivation and extreme integrity. I highly recommend using her services and I look forward to working with her and her husband Lee on our future projects.

Tomasz W.
Find Us On Facebook