Work With Us!
Being informed is the key to a smooth and successful home purchase. We want to arm you with the knowledge to make the best decisions and save you valuable time, money, and stress. A brief phone conversation with us may be life-changing. Whether you are looking to purchase a home for you and your family to live in, or if you're looking for an investment property, contact us.
Recent Blog Posts
Posted by Lee Anderson // October 17, 2018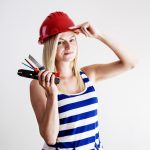 Last month, we gave you a home maintenance checklist for September. However, home maintenance is not something you do once a year. In fact, those that follow a maintenance schedule reap many benefits including lower utility bills, higher home valuation, and less expensive major repairs. Take a look at what we suggest for the October […]
more >>
Posted by Lee Anderson // October 10, 2018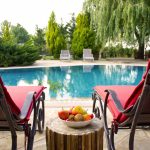 When thinking of home maintenance, don't forget the exterior of your home. It may seem a bit boring to you, but it will be worth it. That's because regular exterior home maintenance will help you stop problems before they become expensive repairs. The best way to stay out of the "out of sight, out of […]
more >>
Posted by Lee Anderson // October 3, 2018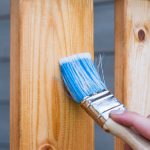 When you own a home, everything about home maintenance becomes your responsibility. When something stops working, there is no landlord to call. Therefore, it's up to you to keep your home maintained and in good repair. Doing so is very important. Here's why. Home Maintenance Equals Savings Maintaining your home saves money. You may wonder […]
more >>
Testimonials
Dawn has a lot of passion for the people that she can help find the right solution for their needs. Dawn is a person of high motivation and extreme integrity. I highly recommend using her services and I look forward to working with her and her husband Lee on our future projects.

Tomasz W.
Find Us On Facebook