Work With Us!
Being informed is the key to a smooth and successful home purchase. We want to arm you with the knowledge to make the best decisions and save you valuable time, money, and stress. A brief phone conversation with us may be life-changing. Whether you are looking to purchase a home for you and your family to live in, or if you're looking for an investment property, contact us.
Recent Blog Posts
Posted by Lee Anderson // November 14, 2018
If you live in an older home, you are likely to have a small bathroom that is just big enough for a shower/tub, sink, and toilet. Although you could bust out walls to make the bathroom larger, there are some remodeling tips to help make your small bathroom feel larger without the cost of a […]
more >>
Posted by Lee Anderson // November 7, 2018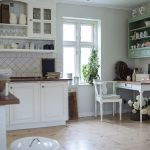 You've likely heard that the kitchen is the heart of the home. That is why you should always look at your kitchen when making updates as you get ready to sell. However, kitchen updates, even those that look luxurious, don't have to be difficult or cost a lot of money. Let's look at seven luxurious […]
more >>
Posted by Lee Anderson // October 31, 2018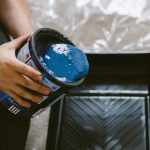 Painting your home's exterior is costly. Not only will you spend a lot of money, but you will spend a lot of time on the project. That's why it is so important to keep your exterior paint looking new for as long as possible. Here are some great maintenance tips for Florida homeowners to help. […]
more >>
Testimonials
Dawn has a lot of passion for the people that she can help find the right solution for their needs. Dawn is a person of high motivation and extreme integrity. I highly recommend using her services and I look forward to working with her and her husband Lee on our future projects.

Tomasz W.
Find Us On Facebook