Work With Us!
Being informed is the key to a smooth and successful home purchase. We want to arm you with the knowledge to make the best decisions and save you valuable time, money, and stress. A brief phone conversation with us may be life-changing. Whether you are looking to purchase a home for you and your family to live in, or if you're looking for an investment property, contact us.
Recent Blog Posts
Posted by Lee Anderson // December 12, 2018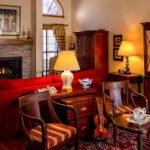 The first step to getting offers on your home is to impress buyer with its appearance. Then they can begin to see themselves living there. These are seven tips for staging your home to make your home look bigger, brighter, and more desirable. 1. Start with a Clean Slate When staging your home, each room […]
more >>
Posted by Lee Anderson // December 5, 2018
You compete with all of the other homes for sale in your area when home selling. This means you need to help your house stand out to sell your home sooner and get the best price possible. To improve the marketability of your home and attract potential buyers, try using this four steps. 1. Select […]
more >>
Posted by Lee Anderson // November 28, 2018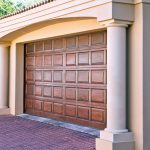 Do you need more space and are considering a garage conversion? You aren't alone. Homeowners looking for more space often look to the garage as a way to gain space without adding to a home's footprint. Since a garage has no load-bearing walls, and the space is already present, it seems like a great way […]
more >>
Testimonials
Dawn has a lot of passion for the people that she can help find the right solution for their needs. Dawn is a person of high motivation and extreme integrity. I highly recommend using her services and I look forward to working with her and her husband Lee on our future projects.

Tomasz W.
Find Us On Facebook